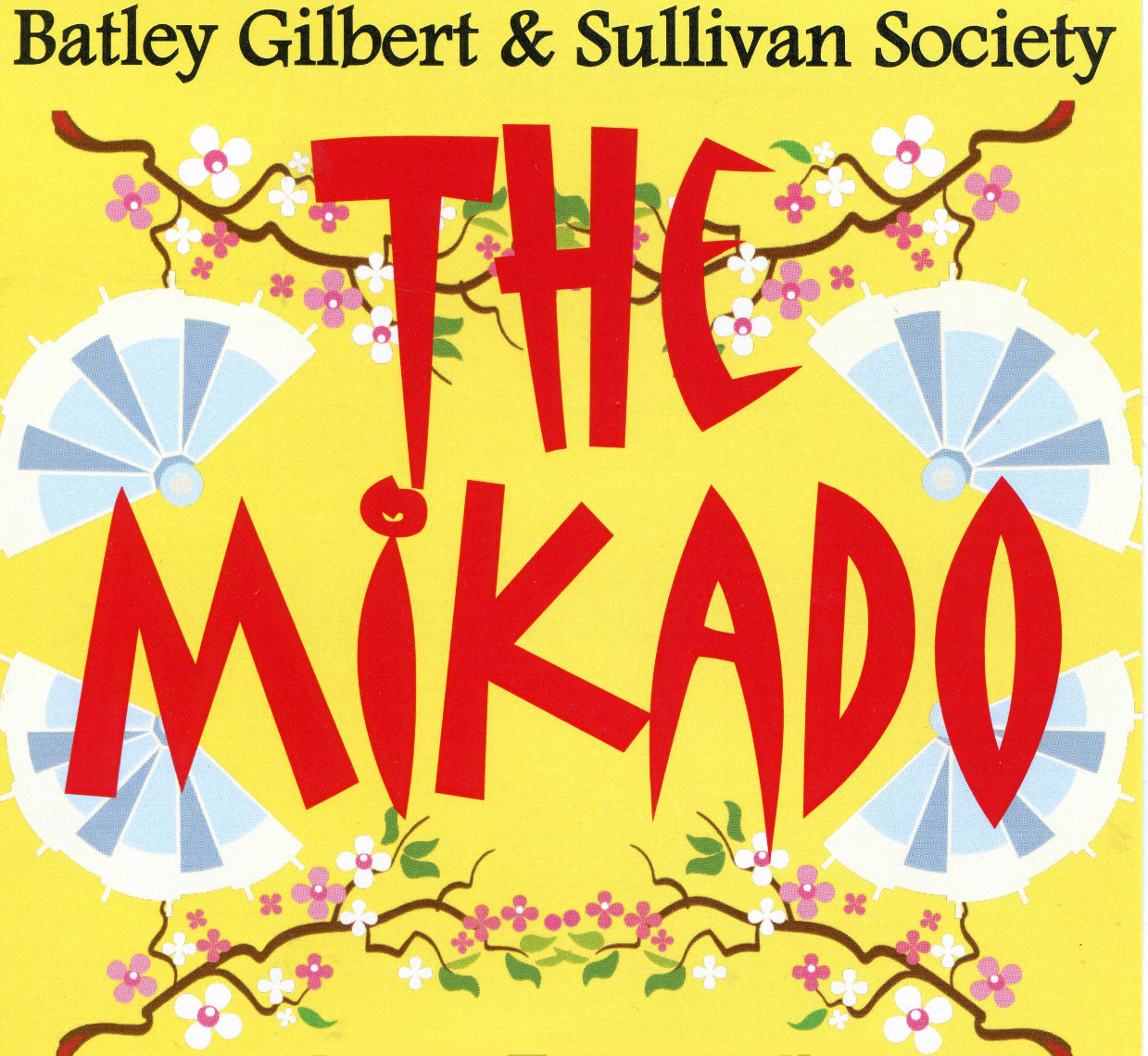 In 2022 we will be performing
"The Mikado"
At Batley Town Hall
April 2022 - performance dates to be confirmed
Directed by David Hall
Musical Direction by Richard Buxton
The Mikado is one of most famous and best-loved of Gilbert and Sullivan's operettas.

There are the three little maids from school, a wandering minstrel, a hilariously corrupt public official, and a Lord High Executioner with a list of offenders deserving of his services, including himself – for flirting!

At the heart of this tale is a love story: a beautiful school girl loves the romantic wandering minstrel, but she is engaged to the executioner. This romantic triangle takes the usual course of thwarted love, until the arrival of a fearsome noble woman claiming the minstrel as her "perjured lover", and later of the emperor himself, with his own list of punishments to fit the crime.